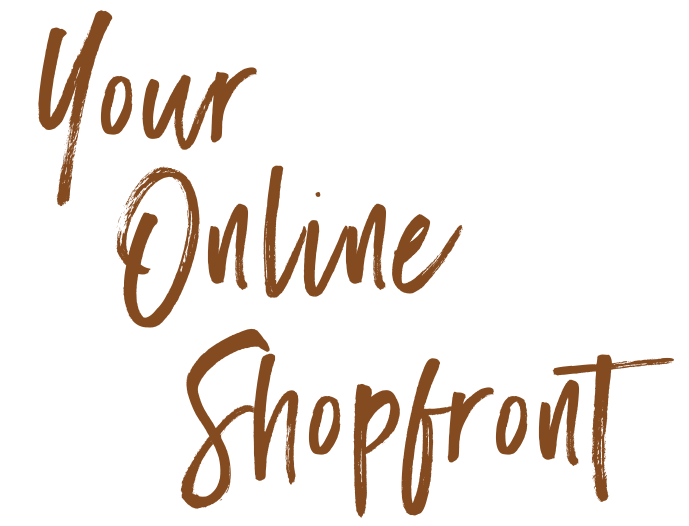 Why you Should Have a Website
There are many reasons why your business should have a website, yet almost half of Australian businesses still don't have one.  If you think you can afford not to, just consider the following as concluded in the 2018 Telstra Small Business Intelligence Report (more than 1000 SMEs and more than 1000 SMEs were included in the study):
50% of small business owners DO have one;
48% of customers will stop considering a business if it does not have a website;
83% of customers say search is 'important' or 'very important' when finding or considering a business;
47% of customers under 40 use a search engine to find or research a small business at least once a day;
48% of customers shop at least once a week on a mobile device.
That really says it all.  From a consumer perspective, if you do not have an online presence, you might very well be overlooked, especially if your competitor does have one that is visible in search engines and that works well on mobile devices!  Simply put, if you are not online, you are missing opportunities to be found by new customers and to build legitimacy.
Some practitioners say that they don't have time to plan and launch a website; others complain it is too costly. While time and money are considerations any business owner should weigh up, it is more important to consider the impact of not being online. A website does not have to be a complicated and costly process – it is just a matter of finding a solutions partner and platform that will work for you.
Liani Liebenberg
A website is much more than just your online portfolio – it is your online shopfront.  While many professionals in the Health, Wellness and Fitness sectors rely on word of mouth to obtain new clients, it is becoming increasingly important to continue those conversations and nurture existing relationships online.  A website has a pivotal role to play in any marketing strategy, from telling your story and sharing your vision, to rewarding your tribe for staying loyal to your business.
Conduct your own Website Audit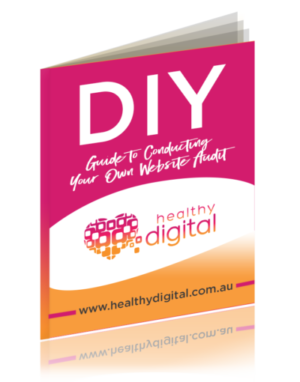 Interested to know how your current website is holding up? Do your own analysis using one of these independent tools and decide for yourself if you need a new one or not.
Using the latest technologies, we build digital experiences that work and set the bar high!
Each website we design is customised based on your requirements, focused on your brand promise and the needs of your target audience.  We take care of all the nitty-gritty behind the scenes, so you don't have to worry and can concentrate on what you do best:
More on Websites from our Blog
In the digital age we live in today we experience information overload. Everyone is trying to get our attention in a very noisy and saturated marketplace. When it comes to the creation of your website, you literally have just 3 seconds to engage your user and gain their interest in your product or service.   So…
Read More
Designed for Conversion, Built to Last
We are in the business of building beautiful websites.  And don't just take our word for it – have a look through our portfolio and see what our clients have to say.  Not only are our websites aesthetically pleasing, but we construct them with user experience and practicality in mind.  Specialising in health, wellness and fitness, we know what users look for when looking for your services.  We build websites aimed at conversion, whether that means creating a funnel for lead nurturing or getting more users to pick up the phone and make appointments.
We appreciate that your craft demands your time and attention and that you do not have time to regularly upgrade or re-do your website.  Therefore, we also aim to make your website go the distance, using the latest trends and technologies to make sure it is robust and stable to support your business through its paces.  But just in case you need to adjust your website to support a new vision, it's infrastructure is also flexible enough to accommodate a 360-degree change of direction.
Re-design and Mobile Optimisation
Most of our clients' web statistics now show that users are using mobile devices more frequently than desktops to do research and shop online, and mobile's growth rate is still unprecedented.  Therefore it has almost become a requirement that your website is – at the very least - mobile friendly.  In most cases it will also get you higher mobile conversion rates if it is mobile optimised or responsive, making sure that your website offers a rich user experience regardless of device.
Whether you have an existing website that needs to be re-formatted for mobile browsing, or are entering into the mobile world for the first time, we can help.  Sometimes a re-design or a complete overhaul of the website is a better course to take, but if you already work on a platform you wish to retain, we can certainly make changes to make sure you are not overlooked in the mobile space.